COMPANY PROFILE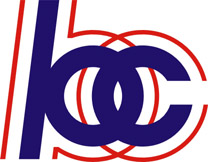 Bornnet Corporation Company Ltd, is a producer , importer , exporter and distributor of for industry chemicals , including food additives to enchance flavour , colors and seasoning. Our products also include sweeteners , substance to increase stickiness and thickness , as well as those that replicate food tastes. Our range also takes in tapioca flour , modified starch and substances used in variety of foodstuffs including ice creams , juices , dairy products , frozen food , canned food , instant noodles , jams and cold drinks.
Bornnet also produces and imports chemicals that are used in shrimp ponds, from the start of breeding through to export. Thailand is well known as a major importer of shrimps and has been developing guidelines for breeding its own. The guidelines requirethe use of high quality products , therefore making shrimps imported from Thailand among the best in the world. Exporter of shrimps and has stringent guidelines for its breeding industry , ensuring that only high quality products are used. These strict guidelines make shrimps imported from Thailand among the best in the world.
At Bornnet we are currently expanding our markets. Our existing specialties are still available in a variety of fields for product development. We are also expanding to include importation of other industrial chemicals for use in the textile , water treatment and other industries , making us a supplier to many industrial factories in Thailand.